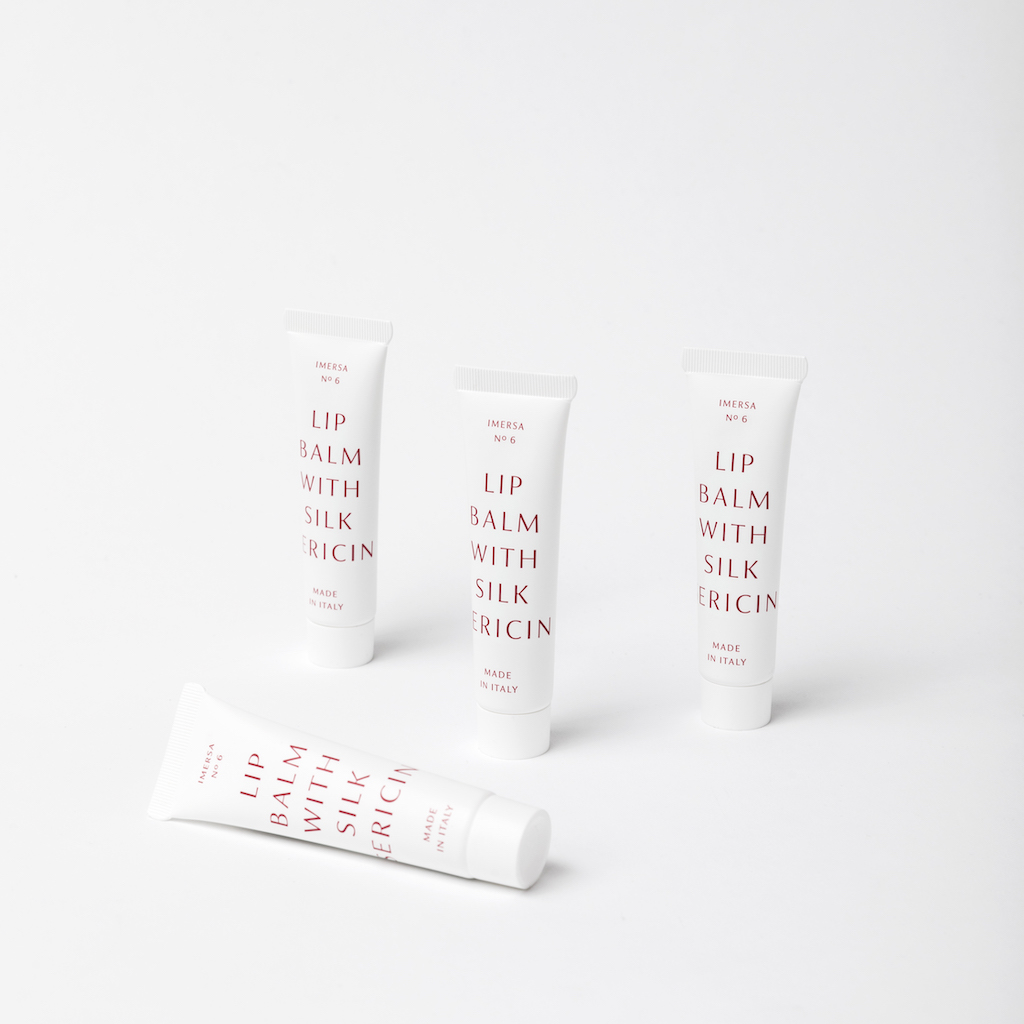 Say hello to the brand new N°6 Lip Balm - the first treatment infused with Silk Sericin - a gentle yet powerful treat for dry and chapped lips. Thanks to its unique formula, our lip balm deeply hydrates, protects and nourishes - all without any petrolatum.

We wanted to go against the current a little, so instead of giving it a glossy finish, we gave our lip balm a subtle, matte (non-sticky!) effect for the lips to enhance their natural beauty.

Simply apply it to your lips when needed, or use it as a mask when your lips are particularly dry (as ours can get in chilly Milan).
Just coat the lip balm on your lips (maybe while you are relaxing with our N°5 Face Mask), massage it in and let it work its magic! If you need an additional scrub, you can gently massage your lips with a toothbrush before applying the lip balm. (Plus, being VERY hydrating, our lip balm works exceptionally well on dry cuticles and knuckles, or any part that tends to dry out during wintertime.)

We hope you enjoy our new lip balm - and we wish you all healthy and happy lips!